Hydrotherapy SPA Treatment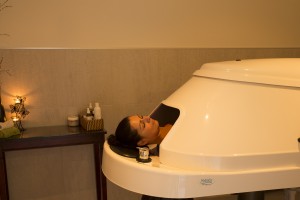 Hydrotherapy is a classic method of employing water to promote wellness and healing. It is a practice that dates back as far as ancient Greece. Hydrotherapy is enjoying resurgence
as more people become interested in wellness and natural methods of healing as an alternative or adjunct to medications and intrusive medical procedures.
Hydrotherapy treatments relax the body, improve strength, strengthen the immune system, equalise circulation and increase metabolism, improve digestion and elimination and enhance the penetration of additives in the shower.
Organic Body Wraps
The ultimate list of delicious organic body wraps are available catering to all desires and demands. From Hungarian Herbal Mud to detoxify, through to aromatic chocolate, apples and mango. Hydration, nourishment and complete soul revival are guaranteed with your choice of wrap. All body wraps on thermal capsule include detox exfoliation and a mini facial.
Chocolate Truffle Body Wrap
Wrap yourself in the most amazing chocolate true this side of a chocolate fondue. A high in antioxidant treatment using the nest Hungarian Organic cocoa, rich in oils that will hydrate with active ingredients picked for their age-defying and skin refining properties. You will love this experience.
Thermal Body Treatment Capsule - $125

(60 mins)
Mango Enzyme Body Wrap
This treatment smells as delicious as it sounds. Mango is high in antioxidants and vitamin A which moisturises the skin while relieving clogged pores. Pineapple is an excellent exfoliant, dissolving dead skin cells naturally while supplying essential vitamins to the skin. The mango enzyme body wrap is a fragrant jam-like mango cocoon great for lightening pigmentation, exfoliating and helps to reduce the signs of ageing.
Thermal Body Treatment Capsule - $125

(60 mins)
Detox Herbal Mud Wrap
Especially suited to those who are muscle sore and fatigued this mineral-rich thermal mud body treatment will deeply cleanse, detoxify and balance all skin types except extremely sensitive. Paprika, sage and cinnamon stimulate and purify leaving a rosy glow.
Thermal Body Treatment Capsule - $125

(60 mins)