At Nectar Beauty Day Spa we focus on each person individually,
and with regard to both their personal health and beauty needs.
---
On Holidays
It's important to take time out of our busy lives and enjoy the things that give us pleasure, and to seek new adventures.
So after a hectic start to 2021, that's what I'll be doing for the first 3 weeks of June, heading to the Red Centre to see some iconic sites and recharge my batteries.   I'll be soaking up some magnificent sunsets, and feeling the red desert sand under my feet. Keep an eye on my Facebook Page for posts as I travel around.
Nectar Beauty and Day Spa will be closed between 31st May - 19th June, but you can still make bookings and purchase gift certificates online using the Schedule Appointment botton.  Regards Marina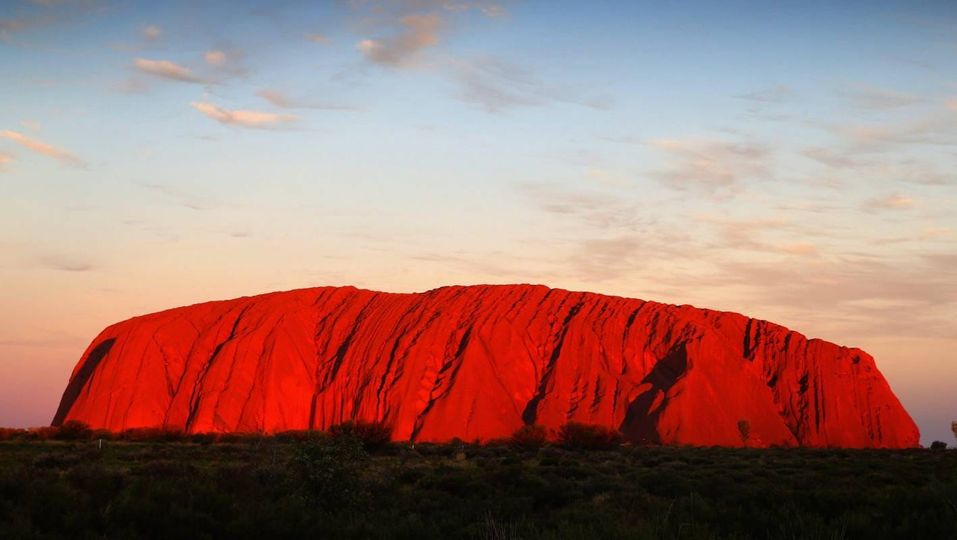 ---
Winter Special
Chocolate and Coconut Bliss  $99
ENDULGE THIS WINTER WITH A NEW TREATMENT
Enjoy being wrapped on warm coconut & chocolate.
Smell the heavenly essence of coconut & chocolate while you are cocooned as your skin absorbs every last drop. Enjoy our signature coconut facial to DELIGHT all your senses. Your mind, body and soul will feel relaxed.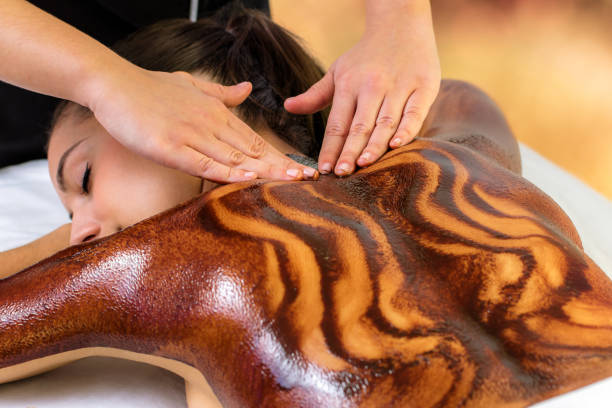 Special price $99, normally $155
---
Refer-a-friend
When you refer or bring a friend to Nectar Beauty, you and your friend will get 20% off your next treatment.
Loyalty Card
We offer our customers a loyalty program as a thank you for your repeated business.

Ask us on your next visit.
Gift Vouchers
Don't know what to get for your special person?

We have Gift Vouchers available which make an ideal gift for your loved one.
Male Treatments
We recognises that beauty and self-care is not only for women.

We have a specific range of services and products for men.
Nectar Beauty Day Spa offers a large range of beauty and body services, including:
Thermal Hydrotherapy Body Capsule Treatments
Organic Body Scrub & Wraps
Massage Treatments
Hot Stone Therapy
Eminence Organic Facials
Organic Eye Treatments
Microdermabrasion Treatment
Omnilux LED Therapy Treatment
Organic Skin Peels
Wellbeing for Men
Hand and Foot Care
Foot Reflexology
Gel Colour Lacquer
Eyelash Lifting
Eyelash/Eyebrow Tinting
Mens and Womens Waxing Services
Ear Piercing
Nose Piercing
Organic Spray Tanning
Makeup Artistry
We offer 10% off to all seniors and students.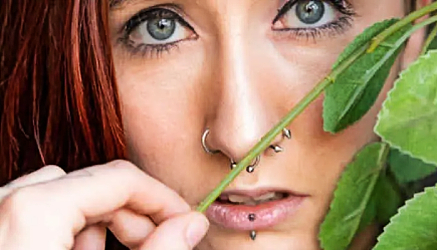 New to Nectar Beauty
Nose Piercing
~ * ~
Visit our salon to see our
wide range of quality nose and body
jewellery direct from the US.