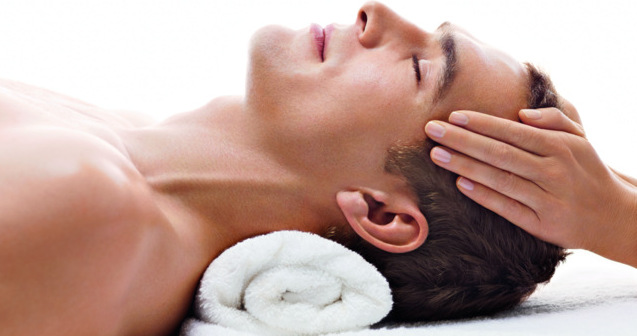 Wellbeing is the preserve of both men and women. The treatments listed have been specifically geared for men.
Brush & Polish - $35
(20mins)
A quick maintenance stop for the hands and feet.
Sports Pedicure - $40
(35mins)
Your Feet take strain whether it's a strenuous workout or working day to day. Treat your feet, feel refreshed and revitalized. Remember happy feet equals a happy you.
Executive Manicure - $30
(25mins)
No matter what you do, your hands are always on display. This treatment works on dry cuticles and reconditions the nails, ensuring well-groomed hands.
The Spruce-Up Facial - $65 
(30mins)
This reviver will cleanse, exfoliate, help to heal any blemishes caused by shaving and banish the effects of pollution. It will leave you feeling refreshed and confident.
Men/Intense Hydrating Facial - $110
(60mins)
Suitable for all skin types and for those seeking a hydrated complexion and youthful glow.  Using an intensive selection of marine algae and pure plant extracts, this facial assists the skin oxygen intake stimulating cellular repair and hydration leaving your skin softened and pH. balanced.  Ideal for visible improvements for blemished, hyper-pigmentated or sun damaged skin
Men/Invigorating Detox Facial - $120 
(60mins)
Deep cleansing and anti-inflammatory facial, working to purify and decongest using the Algopure Complex combining clay, plant extracts with seaweed.  The highly detoxifying mask is infused with a rich blend of minerals and vitamins which are absorbed into the skin layers eliminating impurities and improving skin clarity. ​To further help improve skin appearance blackhead extraction is also performed.
Waxing