Advanced Facial Treatment's
Microdermabrasion Treatment - $130 
(60 mins)

- $70

 (30mins)

- $250 (package of 5 treatments)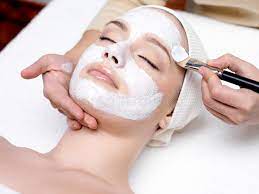 All skin types, especially large skin pores, acne sufferers & pigmented skin.
Additional AHA glycolic peel  - $35
Microdermabrasion is a non surgical rejuvenation procedure that uses abrasion combined with suction to remove dead skin cells. Suction also stimulates blood circulation and self rejuvenation. A vacuum attaches the tool to the skin so the therapist does not need to apply pressure. It's like polishing the skin.
Microdermabrasion has two major the therapeutic benefits for the skin. It gently removes the dead skin cells from the epidermis (outermost layer of the skin) using fine crystals or diamond and gently improves the skin turnover rate, allowing fresh skin cells to appear. This improves the skin tone and the texture.
Regular treatments have been clinically shown to enhance the production of collagen & elastin in the dermis therapy reducing fine lines and improve skin tone .
Omnilux LED Light Therapy - $50 
(30 mins) 

- $180 

(package of 5 treatments)

Suitable for all skin tyes.
Microdermabrasion & LED light - $100

Photo-dynamic LED therapy is a non-invasive skin rejuvenation system using light emitting diodes of varying wavelengths (colour) in conjunction with a topical photo-sensitiser to treat a range of conditions such as rosacea, acne, fine lines and wrinkles to promote skin repair.

The light therapy produced by the Bonnie system elicits an inflammatory response on skin, triggering fibroblasts in the dermal layers to produce collagen and elastin. Which results in a more healthy connective tissue and glowing complexion.

BLUE LIGHT - Calming, relaxing, anti-bacterial, reduces swelling, puffiness. Good for acne/blemishes/enlarged pores.
GREEN LIGHT - Anti-inflammatory, antiseptic, germicide, tyrosinase enzyme blocker. Good for sun damage/pigmentation/uneven skin tone/rosacea.
RED LIGHT - Cellular rejuvenation, increase ATP production, stimulating, increases blood flow.Good for wrinkles/fine lines/anti-aging/circulation.
Galvanic Skin Tightening Facial - $130
(60mins)
Is a non-surgical treatment that uses a low-level, high frequency electric current to enhance blood circulation, increase collagen and elastin production, eliminate toxins, encourages lymphatic drainage and improves the appearance of the skin.
All skin types including sensitive, dry and mature skin.  This treatment balances the skin pH. decreased sensitivity and blood flow, stimulates skin cells and infuses products in to the layers of the skin leaving the skin plum, firm and hydrated.
Acne Galvanic (High Frequency) Treatment - $130
(60mins)
Treats problematic oily, congested, inflamed and acne cystic skin types. This treatment is specifically for eliminating acne by removing toxins from the skin including acne causing bacteria.  The benefits of this treatment is the reduction of skin inflammation.
Galvanic (High Frequency) Eye Treatment - $50
(20mins)
High frequency electrical current increases blood circulation in the area and aids the eye product to penetrate deeper into the skin tissue. This treatment can be very effective at fading dark under-eye circles resulting in a fresher, brighter more youthful look.